DKG Group is a founding member and has been appointed as the Coordinator of The Green Club®, a Reputation Management Growers Association that consists of 21 member companies. These growers who are located all over Greece grow hydponically a number of different vegetables in greenhouses. They have perfected the growing environment for tomatoes, cucumbers, peppers and lettuce by giving the plants exactly what they need – the perfect climate, the right amount of light, the right amount of nutrition, exact amount of water and carbon dioxide and the proper ventilation- which means that plants can grow strong, healthy and big. By those practices they have achieved a high reputation in the market. All members are certified against Integrated Crop Management processes (GLOBALGAP, AGRO 2-1&2-1) and Food Safety Management Systems (ISO 22000:2005).

Another Project that DKG Consulting is involving since the inception is CRETACERT, a non profit organization created for managing the high Reputation of the quality agricultural products of Crete,Greece

DKG has also contributed to the idea and the implementation of CottonBest.eu ™, a Certified traceability program based on the Pioneer Hi-Bread Hellas protocol and as a reliable, realistic and flexible system promotes the cooperation among all cotton market "players" without binding any of them.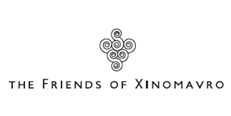 DKG Group is also co-founder of "The Friends of Xinomavro", a group of people who share the same philosophy about life, love Xinomavro (a special wine from an indigenous Greek vine variety) and like to collaborate and share their experiences. Members keep regular meetings for various events and activities, such as: Viticulture activities (pruning the vines, stretching the wires and straightening of the piles, harvesting), Wine testing and lunches, Wine exhibitions, Creative activities in nature (vine and wine paintings by children).